Essen Deinki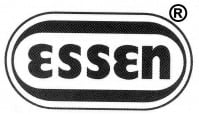 Micro Switches, Double-Break Switches, Micro Control Switches, Micro Control Sealed Switches, Sealed Miniature Microswitches, Limit Switchs, Loom Switches, Electronic Timers, Digital Panel Meters,
About Essen Deinki
Essen Deinki is a ISO 9001:2015, IATF 16949:2016, ISO 14001:2015 certified manufacturer of high-precision, high-performance electrical & electronic connectors & microswitches. We have been delivering quality products to the world market for the last 5 decades. The company aims at strict quality assurance at every stage of manufacturing and the ISO 9001:2015, IATF 16949:2016, ISO 14001:2015 accreditation reinforces the company's commitment to quality at all levels.
In the fast changing world of electronics, R & D plays a pivotal role. At Essen, engineering and marketing studies are conducted on a continuous basis to identify new processes and products. Having installed CAD facilities at a very early stage, its professional and experienced personnel use the same extensively with other state-of-the-art equipment for optimum product and tooling design.
Essen's expertise in providing technical solutions & problem solving has earned them a niche in the market. Many a time, customers seek Essen's expertise for developing products suited to specific applications. There are innumerable instances of such development, that have not only benefitted their buyers but which have also helped the country in saving foreign exchange. Essen's products are tested as per Joint Services Standards (JSS) at Electronic Components Standardisation Organisation (LCSO), Bangalore. These are also approved by Component Approval Centre Telecommunications (CACT), Banglore and Research Design & standards Organisation (RDSO), Lucknow for use in Telecommunications and Railways. C-DOT equipment manufacturers use a large number of Essen connectors conforming to C-DOT specifications. The products are also tested at ETDC & ERTL as per BS, DIN & IS Standards. Essen's products find application in Telecommunications, Computers, Business & Office machines, Micro processor based equipment, Industrial Electronics, Defence, Avionics, Machine Tools. Power Sector, etc.
Buy Essen Deinki products online
E. Preston Electrical Ltd is an official distributor for Essen Deinki electrical products. Visit the online store to browse thousands of components.
If you have a specific question, please fill in the form on the right hand side of this page or call 0161 339 5177 to speak to a representative.
Buy Essen Deinki Products Online
Visit the E. Preston Store →
Have a question?
tel: +44(0) 161 339 5177
email: sales@epreston.co.uk
Request a call back
Fill in your details to request a call from one of our sales representatives.