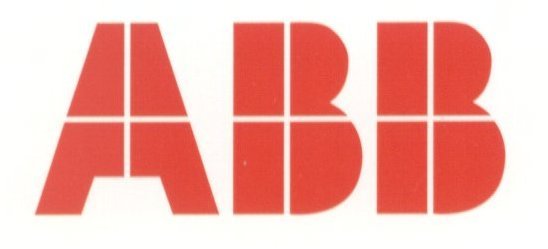 ABB has extended its compact range of switches as part of its on-going replacement program for the OETL and OESA ranges. Up to 48% smaller in size, the OS and OT switches are ideal for applications where time, cost and space are at a premium.
ABB's OT switch disconnectors and OS fuse switch-disconnectors can be used as the main switch in low voltage switchgear for power distribution, starting and stopping of motors and isolating loads during maintenance. Available in metal or plastic enclosures, they can be used as safety switches to prevent accidental starting of machines. As further protection, the external operating handles have been double-insulated, which eliminates the chance of touching live parts. The fuse covers also cannot be opened when the switch fuse is on.
The reduced size of both OT and OS switches means that almost double the number of panels can be fitted onto a board that is approximately 1.3m x 2.3m, compared to their OETL and OESA range equivalents. This is ideal for installations where space is limited or at a premium.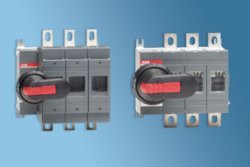 Both OT and OS switches can be installed vertically or horizontally, enabling users to position them according to the location of the incoming supply. They are fully rated for both enclosed and open environments, negating the need for extra space if the switches are being used in an enclosure.
The OT range is available from 16A up to 800A. The OS range provides coverage from 16A, up to 400A, with the OESA continuing to provide up to 800A.
Both the OT and OS switches feature a mechanically-based design, with metal parts and double brake switching as standard. These features help to prolong the operational life of the products compared to units from other manufacturers which typically use plastic and ceramic parts. It also increases safety by providing double isolation from live parts. Further safety is provided by arc-chutes, which prevent current sparks and flashovers.
The OT range is IP20 protected, providing extensive protection against impacts from small objects such as debris being expelled by a nearby machine. It also has a patented operator independent quick-make / quick-break mechanism, providing better responsiveness and reliability when in use.
With the neutral wrapped around the main switch mechanism combining to make one unit, the OT and OS switches save space, as opposed to separate space being required for the neutral connection outside of the switch.
Two-pole or one pole versions of the switches can be produced on request. The OT and OS ranges are modular in design, providing increased flexibility on installation. Adjustable mounting feet allow the feet to be fitted at 45 or 90 degree angles.
The switches are suitable for a number of applications, ranging from motor control centres to acting as a main switch in machine applications. OT and OS switches are commonly used by water authorities, transport rail networks and in offshore applications.
ABB have also introduced change-over switches to their OT range. Available from 160A up to 800A, the change-over switches are two switches in one, and increase the ways in which the switches can be applied. It also reduces the need for separate change-over mechanisms.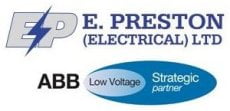 Enquiry Form: http://www.epreston.co.uk/enquiries.php
Home Page: http://www.epreston.co.uk/epblog/