More Power, More Precision, More Functionality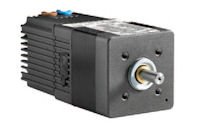 Crouzet Motors, the specialist in customized motorization solutions, is launching the new generation of highperformance brushless motors, featuring TNi21 and SMi21 control system electronics. This new generation, DCmind Brushless, offers power ratings of 34 to 192 W and a choice of two integrated electronic control systems.
Designed by engineers at Crouzet's Centre of Motor Technology in Alès, France, DCmind Brushless motors are easy to integrate and use. They combine power density, integrated electronics and numerous functions for speed, torque and positioning control with absolute precision, making them ideal for industrial applications in access control, valves and pumps and the energy sector.
Product benefits:
*  Application programs for fast and intuitive start-up
*  TNi21: Simplified speed and torque control
*  SMi21: Simplified position, speed and torque control
*  Standby consumption 1 W
*  Up to 64,000 positions via analogue inputs
*  30 positions via encoding
A simple and intuitive software program – the systematic use of diagrams and graphics makes the software easy to understand, helps with defining program settings and simplifies the setup of DCmind Brushless motors.
.
Enquiry Form: http://www.epreston.co.uk/enquiries.php
Home Page: http://www.epreston.co.uk/epblog/