Unrivalled Uptime in Machine Construction and Process Control

Requirements regarding product quality and stability of the production process are constantly rising in machine construction and process control.  The CPC12 ControlPlex System offers permanent data logging, analysis and processing.  This provides the required transparency to detect any changes in the production process at an early stage and to take countermeasures in time.
Consistency of the systems is particularly important.  Besides the field bus interfaces PROFINET and EtherCAT, the CPC12 bus controller also has another Ethernet interface. It allows access to the system even without fieldbus.  Direct access to the integral web server of the device is made possible.
All data and information are available on the device on site, but also in the office.  If the circuit protector has tripped, it can quickly be reset to operation.  Downtimes are reduced and machine uptime is increased.  Data can easily be analysed and evaluated later by means of remote access.
The modular REX system is especially adapted to the special requirements of machine construction and process control. The CPC12 bus controller extends the REX system by the connection to different fieldbus connections.  This makes your DC 24 V power distribution and protection more transparent than ever.
The REX12D electronic circuit protector records status and measuring values of each load circuit and transmits them to the bus controller.  System operators and maintenance staff thus receive all information they need to detect changes and possible undesirable developments at an early stage.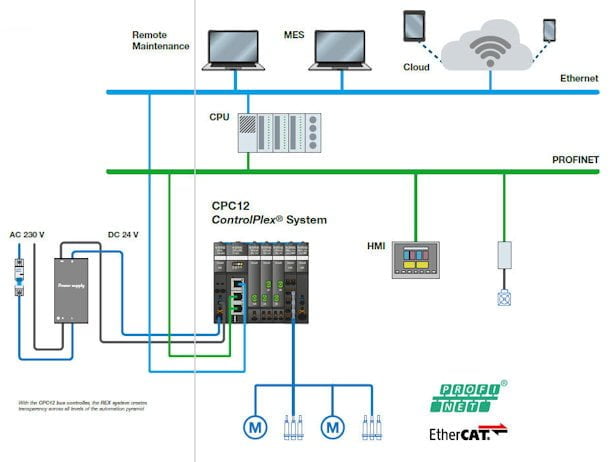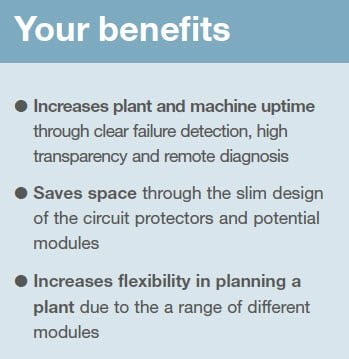 Enquiry Form: http://www.epreston.co.uk/contact/
Home Page: http://www.epreston.co.uk/epblog/