• 100% Compatible with Former Range
• Energy Metering Class 1: According IEC 61557-12
• Life Span Indicator: Enables Predictive Maintenance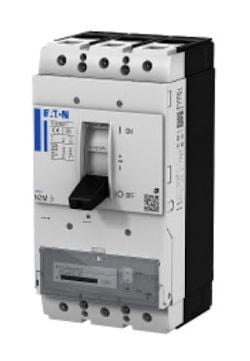 The new globally available digital NZM Series fits perfectly into modern energy distribution systems. The circuit breakers are suitable for universal use – from small distribution boards to machine controls and motor-starter combinations all the way to large power distribution systems. Due to its connectivity and enhanced features it's ready for Industry 4.0 applications.
Core Features:
• 100% compatible to existing systems – same footprint, performance is equal or better
• IoT ready with integrated communication capability and Class 1 energy metering
• Integrated Life-Cycle Management provides predictive maintenance information
• Safety above standard using ARMS Maintenance Mode and ZSI Zone-Selective-Interlocking
• Enhanced performance with improved selectivity and 70 kA switching capacity
• Improved handling using push-in terminals and more
Designed for use in Machinery Applications
Create a safe working environment with the NZM circuit-breaker. The extensive range of accessories allows flexible adaptation to customer requirements, e.g. mounting location and terminal connection. Thanks to IEC and UL/CSA approvals, there is no restriction to worldwide application. With the new integrated energy measurement it is possible to implement energy management according to ISO 50001.
Compact Solution for Energy Measurement in Energy Distribution
Space-saving installation thanks to the integrated energy measurement and communication interface makes external measurement and communication solutions obsolete. Thanks to the intelligent design, the design verification according to IEC 61439 is still valid. The Zone Selective Interlocking feature (ZSI) ensures selectivity in the time-delayed range of the tripping characteristic to 100 %.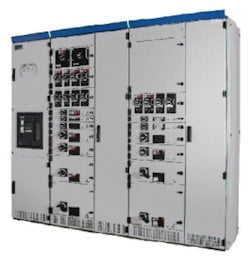 Motor Control Center (MCC) and Circuit-Breaker NZM are a Perfect Match
As part of a motor starter combination, the digital NZM not only enables a safe and reliable start of the connected motor, but also provides a wide range of application data. In addition to status and energy data, it also provides information for preventive maintenance of the circuit breaker. The ARMS maintenance mode offers additional protection for systems and personnel in the event of maintenance work.
Ideally Suited for Photovoltaic Systems
With the switch-disconnectors up to 1,600 A, implementing applications such as main switches, emergency power-off switches and coupler switches is quick and simple. This makes the new NZM circuit breakers suitable in various environments such as renewable energy, e.g. photovoltaics, with up to 1,500 VDC.
Predictive Maintenance for Critical Infrastructure
Avoid a blackout of the system due to an unexpected end of life of a circuit breaker. With the predictive maintenance feature, the digital NZM can tell you about maintenance and replacement needs to schedule system maintenance accordingly and increase system uptime.
Suitable for High Energy Density Industries
Eaton took a close look at what customers really want and designed the product accordingly. The new digital NZM circuit breakers were designed for power-intensive applications with high switching capaticies at 690 VAC such as wind power and marine industry as well as data centers.
Monitor Energy Usage in Commercial Buildings
The digital NZM with PXR has a fully integrated class 1 energy meter according to IEC 61557-12, which cconstantly measures current and voltage. The digital NZM with PXR replaces the need for additional meters and has an integrated display for readings & safety settings.
Enquiry Form: http://www.epreston.co.uk/contact/
Home Page: http://www.epreston.co.uk/epblog/