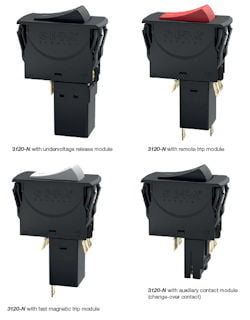 Easily mounted add-on modules are available for undervoltage release, magnetic trip, remote trip and auxiliary contact function.
By default, the undervoltage release modules are electrically connected to the main circuit. They can also be supplied with terminals separated from the main circuit if necessary. They allow easy and costeffective realisation of safety circuits.
The magnetic trip module trips the circuit breaker/switch combination at overload currents from four times rated current within milliseconds.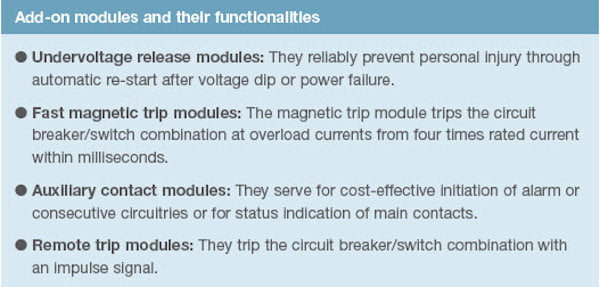 Click for More Information →  3120-N New Generation
Enquiry Form: http://www.epreston.co.uk/contact/
Home Page: http://www.epreston.co.uk/epblog/