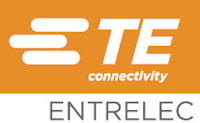 Small Is Big with SNACompact Terminal Blocks
NACompact terminal blocks help to improve panel building process providing compact and performant products relying on more than 60 years track-record.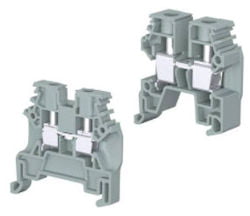 Benefits:
• Secure your wiring with ENTRELEC screw clamp featuring hardened steel, anti-release system, funnel entry for conductor, tab under clamp.
• Save up to 14% in height for 2.5 and 4 mm² versus SNA-type terminal blocks, which allows to fit in smaller junction boxes.
• Provide for a long lifetime on site time-tested by 60 years track record on screw technology, fire resistant V0 plastic grade and installation in harsh environments.
• Optimize the installation, wiring and connection, by taking benefit from ENTRELEC design, screwless ground connection, well aligned fuse and disconnect version.
• Reduces mounting errors thanks to asymmetrical design and by using compatible TE Connectivity's end ferrules and crimping tools.
• Improve the layout & identification of the panel by using TE Connectivity's large cable management portfolio, including identification labels, card and roll printing systems, cable ties and cable wrapping accessories.
• Save time when designing your panel thanks to TE Connectivity's digital tools, such as TE.COM and Easy Rail Designer 3D CAD software allowing rail assembly design and 3D viewing functionality.
Features:
• Connecting capacity from 0.2 to 95 mm² (24 to 0000AWG)
• Reliable hardened steel clamp
• Large choice of functions from standard feed-through, ground , disconnect and fuse to specific such as test & measurement, miniblocks, sensor actuators and more
• Screwless ground blocks
• Tested upon environmental conditions : Vibrations: IEC 60068-2-6 standard; Corrosion: salt mist as per IEC 60068-2 §11; Flammability: UL94V0 & needle burning test (IEC 60947-7-1 §8.4.6); Short-circuit: IEC 60947-7-1 §8.4.6.
Enquiry Form: http://www.epreston.co.uk/contact/
Home Page: http://www.epreston.co.uk/epblog/