E. Preston (Electrical) Ltd was established in 1980 as a specialist distributor of switches and electrical components.  Beginning with only 3 franchises the company currently has over 40 different franchises and holds approximately half a million pounds worth of stock.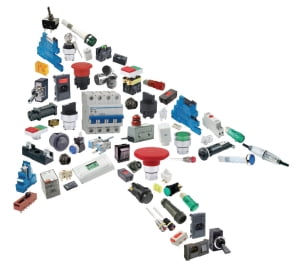 Now in the third generation of family ownership E Preston Electrical continues to grow and build on traditional values.
"We work hard for our customers to get the best products at the best prices while providing exceptional customer service.  We always do what we say we will, even if that is just a call back," says Mark Preston, MD.
This is a principle that was rooted in the business from its inception over 30 years ago by founder, and grandfather to the current directors, Ernest Preston.
Although there is still a great emphasis on these traditional values the company has embraced new technology in all of its business operations and now launches a new digital venture.  The new interactive e-shop eprestononline.co.uk is aimed at increasing accessibility to existing and new customers.
"We have access to the latest technology from our suppliers," says Matthew Preston, sales director. "We want to make dealing with E Preston as easy as possible.  We will continue to visit new and existing customers, and speak to them on the telephone, but with eprestononline we can offer them access to our company whenever they want."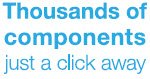 The new eShop will allow customers to log in to their own portal to view orders, print off documents such as acknowledgements and invoices, and allows them to place repeat orders.  Data sheets and supplier catalogues will also be readily available.
The company believes it maintains its position as a traditional company – or more appropriately, a modern company with traditional values.
Enquiry Form: http://www.epreston.co.uk/contact/
Home Page: http://www.epreston.co.uk/epblog/