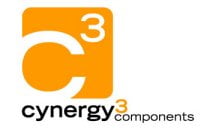 UL Approved*  D Size Form C (Changeover) Relay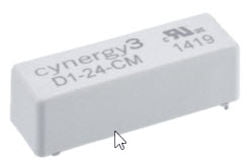 •  100W switching power.
•  Changeover contacts.
•  PCB Mount.
•  Available with or without a magnetic screen.
•  Tungsten contacts for high power switching.
•  Large package size.
•  Up to 4A carry current.
•  Often used in applications which require circuit protection or circuit breakers.
The D1 series is a reed relay with changeover contacts which are often used in safety critical applications.
The switching is achieved through the use of high vacuum reed switches with Tungsten contacts and make these relays suitable for high reliability applications, such as test equipment and high voltage power supplies.
These are PCB mount relays, though custom options may be available on request.
*Consult factory for UL ratings:
These products have been UL approved for use as per pollution degree 2 classification.
Enquiry Form: http://www.epreston.co.uk/contact/
Home Page: http://www.epreston.co.uk/epblog/