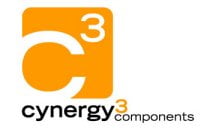 UL Approved* Miniature High Voltage Relay
• Single-in-line package
• 1.5kV Isolation Voltage across contacts
• Isolation Voltage 1.5kV contact to coil
• 1.3A carry current
• Up to 1000V switching voltage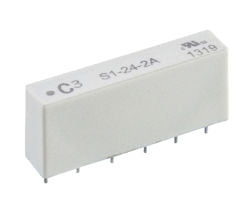 The S1-TWIN switch relay series is a miniature high voltage single-in-line reed relay with two reed switches for applications where space saving is a prime consideration.
The coil pins are positioned near the centre of the relay while the contact pins are near the ends to give improved isolation between the high voltage contacts and the low voltage coil.
*Consult factory for UL ratings:
These products have been UL approved for use as per pollution degree 2 classification.
Enquiry Form: http://www.epreston.co.uk/contact/
Home Page: http://www.epreston.co.uk/epblog/