Chip Fuse for Highest Demands
* Pulse- and temperature-resistant non-aging chip fuse
* Sealed against potting compound
* Meets requirements according to AECQ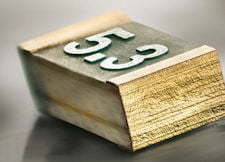 With the UAI 1206, Schurter offers a pulse and temperature resistant chip fuse with time-lag characteristics for applications where durability and maximum reliability are requested.
Conventional fuses have a sort of memory. If they are exposed to pulse-shaped current peaks and high temperature fluctuations, their properties change. Every pulse makes the fuse a little weaker, every temperature fluctuation a little more susceptible. Not so with the Schurter UAI 1206.
Pulse and Temperature Resistance
Because of the a special fuse construction, dubbed by SCHURTER as "trace in air" technology, the UAI's ability to resist current pulses smaller than the melting integral (I2t) is thereby increased exponentially. Comparably, the UAI 1206 has practically no derating to the usual extent. The ingenious design of the fuse body also dampens temperature fluctuations to a high degree. The SCHURTER UAI 1206 is also hermetically sealed against potting compound for use in intrinsically safe applications.
Areas of Application
The new chip fuse, which is offered in two versions with rated currents of 5.3 A and 7.5 A, was specificially developed for automotive applications. The Schurter UAI 1206 meets all requirements according to AEC-Q200. It is also suitable wherever high levels of pulse currents, high thermal fluctuations, and high mechanical loads are present.
Enquiry Form: http://www.epreston.co.uk/contact/
Home Page: http://www.epreston.co.uk/epblog/