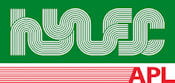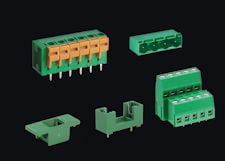 Hylec's comprehensive range of PCB terminal blocks is suitable for virtually every application.
Enabling secure transmission of signals, data and power to PCBs, Hylec's wide range of terminal blocks feature a space-saving connection method ideal for multiple OEM applications in consumer, processing and industrial applications. In virtually every type and style, as well as standard though-hole mounting and wire protected designs, there are plug & socket (right-angled and vertical), board-to-board (pluggable) and screwless, push-wire terminal blocks, plus rising clamp PCB terminal blocks in single, double and triple-decker styles which save valuable board space.
Manufacturers can also find a comprehensive range of PCB fuse holders and PCB DIN rail supports at Hylec. The PCB fuse holders and cover are available in green and black, on industry-standard 22.6mm pitch. Compact and UL- and VDE-approved, they are available at very competitive prices. As a result of the structure and design of the tool, Hylec DIN rail mounting PCB supports offer a superior degree of rigidity compared to most others available on the market, and are available in a greater range of sizes.
Enquiry Form: http://www.epreston.co.uk/contact/
Home Page: http://www.epreston.co.uk/epblog/