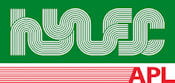 AC and DC versions; suits industrial, commercial, machine tools, security,
power supplies and HVAC applications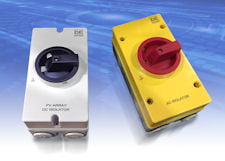 Hylec-APL, the specialist supplier of electrical components and enclosures, is launching a new range of isolation switch boxes.  The new range boasts the best price / performance ratio on the UK market, providing fast electrical isolation for multiple applications, including industrial machinery, commercial buildings, power supplies, security equipment and HVAC.  Isolator AC and DC models are IP67 rated, completely preventing dust and dirt ingress and providing protection from water up to a depth of 1m.  In addition, Isolator switch boxes are manufactured from completely flame retardant polycarbonate rated to UL94V-0, providing an additional and often vital margin of safety over competitive products with a lower flame-resistance rating.
The Isolator AC models are 20A, 25A, 32A, 40A and 63A, with rated operating current for AC-23A circuits of 15A, 20A, 22A, 30A and 43A respectively.  For 3-phase AC installations, rated voltage is 11A, 13A, 15A, 22A and 36A. An 80A AC ISOLATOR switch box will be introduced in early 2017. The three DC Isolator models are 16A, 25A and 32A, with rated insulation voltage of 1500V and rated impulse withstand voltage of 8000V.  Contacts are silver plated alloy which provide superior oxidisation resistance and increased reliability. At just 98mm x 80mm x 145mm, the 20A, 32A, and 40A AC models are very compact, yet highly visible with bright yellow covers and red switches for easy identification.   The larger 63A AC and DC models measure just 98mm wide x 81mm high x 180mm long, again providing a neat, compact solution in all commercial and industrial environments. The Isolator range has TUV approval, and UL approval is applied for.   All sizes are available in 4-pole versions.
Enquiry Form: http://www.epreston.co.uk/enquiries.php
Home Page: http://www.epreston.co.uk/epblog/