E-T-A Circuit Breakers, quality designer and manufacturer of a broad range of electro-mechanical and electronic  products for circuit protection, has introduced a new, simplified, low-cost, decentralised  electrical  power  distribution system, each module offering up to 10 outputs rated up to 8A/10A per channel. E-T-A  PowerPlex  Compact provides localised monitoring, control and reliable protection of safety-critical electrical circuits, at the same time offering reduced cabling costs and build time. Communication with the PowerPlex modules is via CAN-bus using SAE J1939 based protocols. Each localised module will handle up to 60A, providing programmable control based on up to 12 digital and 3 analogue inputs as well as programmable overload protection.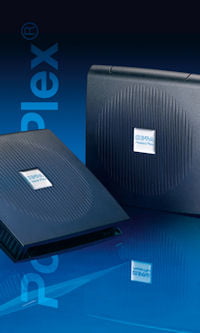 Currently available as a 12V DC version, E-T-A PowerPlex Compact is straightforward to install and can be used for  applications such as battery monitoring of split charging circuits, undervoltage monitoring and control, remote operations based on level and flow sensors, responding to limit switches in tail lifts, dimming of lights and for timed controls. It will switch loads and protect them and the electrical harness against overcurrent and short circuits. Featuring high-end power semiconductors with integral protective elements for switching and protection, there are no mechanical components such as relays which may be subject to wear, vibration and shock.
One or more PowerPlex modules are positioned as required around a vehicle to facilitate the local connection of  loads, switches and sensors. Each module can collect sensor data from level and temperature sensors, for example.  E-T-A  PowerPlex is an open system featuring two CAN-bus communication channels which enable control via an E-T-
A  touch  panel or  keypad(s), if required, to enable load switching, and monitoring and display of data from analogue and digital sensors.
The  initial programming of each module via a cable linked PC is straightforward, using configuration software  supplied with the product. It enables, for example, the linking of inputs and outputs, programming of timer  functions and activation of dimmers. The current ratings for overcurrent protection of the load circuits and time characteristics can also be programmed.
.
Enquiry Form: http://www.epreston.co.uk/enquiries.php
Home Page: http://www.epreston.co.uk/epblog/