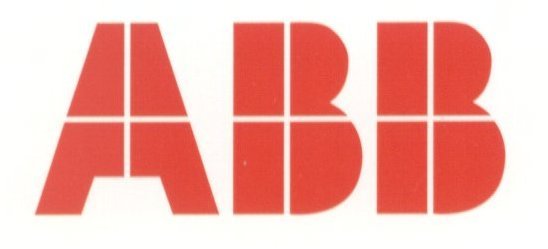 The range of SR2 enclosures is a complete offer of monobloc enclosures for constructing small and medium-sized electric automation, switching and control switchboards. The SR2 enclosures come from the experience ABB has gained over the years in building IP65 metalstructures (in accordance with the CEI EN 60529 Standard), together with the innovative new production process used for construction and patented by ABB.
The typical use of SR2 Enclosures is to make switchgear and controlgear switchboards for a very wide variety of industrial machines: from large machinery with automated production lines or parts of these, down to the typical installations of on-board machine switchboards, boilers, heating plants and so on.

SR2 enclosures conform to the EN 62208 Standard "Empty enclosures for low voltage protection switchgear and controlgear assemblies" and allow realization of electrical equipment conforming to the prescriptions of the CEI EN 60204-1 Standard "Safety of machinery. Electrical equipment of machines" and of the EN 60439-1 Standard and the new EN61439-1-2 Standard "Low voltage protection switchgear and controlgear for assemblies". The degree of protection, in accordance with the CEI EN 60529 Standard "Degrees of protection of enclosures (IP Code)", is IP65. The SR2 enclosures have also passed the control required to obtain the UL (Underwriters Laboratories) and CSA (Canadian Standards Association) Type 12 marks.
The SR2 enclosures also allow secondary distribution switchboards to be made, thanks to the possibility, in the 400, 600 and 800 mm widths, of installing the whole range of apparatus and modular circuit-breakers on DIN rails combined with special pre-drilled and hinged modular front panels, thereby allowing construction of AS/ANS type electrical switchgear conforming to the CEI EN 60439-1 Standard and the new EN 61439-1-2 Standard. A single line of metalwork structures therefore allows construction of automation and secondary and end distribution electrical switchboards thanks to the availability of a series of accessories (modular panels, DIN rails) and to the possibility of stacking the enclosures.
The SR2 enclosures have been designed to fulfil all the typical needs of the builder or installer of switchgear
in the best way possible and the user is presented with a unique ensemble of functional characteristics:
*  Wide dimensional range
*  Certified IP65 degree of protection
*  Internal galvanised sheet mounting plate with 20/10 thickness (made  to allow threaded holes to be made easily), adjustable in depth by using a special accessory.
*  Fairlead plate screwed on (at top and bottom) made of 15/10 thick galvanised sheet, with a sealing gasket applied inside.
*  Complete reversibility of the enclosure, so the door can open either on the right or on the left-hand side.
*  Possibility of installing all the apparatus and modular circuit-breakers on a DIN rail combined with a hinged modular panel.
.
Enquiry Form: http://www.epreston.co.uk/enquiries.php
Home Page: http://www.epreston.co.uk/epblog/