ZF Electronics Adds Specialist Electromechanical Supplier
May 2009: ZF Electronics (formerly Cherry Electrical Products) has signed a franchise distribution deal with E. Preston Electrical Ltd of Cheshire, covering the Cherry range of snap switches, sensors and sealed rockers.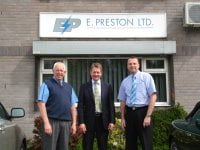 Formed in 1980, E. Preston has built an enviable reputation for service and expertise, employing dedicated and experienced staff and maintaining appropriate stock levels. As well as switches and sensors the company also supplies EMC filters, connectors, control gear and timers and relays from some of the world's leading manufacturers.
Comments Mark Mills, ZF Electronics' Area Sales Manager: "E. Preston understands that business is carried out between people, not machines, so it puts special emphasis on building relationships with its customers and suppliers. We believe they will drive our sales of switches and sensors significantly."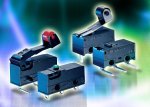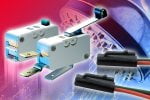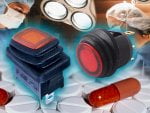 Adds Russell Wilkinson, E. Preston company director: "The Cherry brand is well-known and respected for quality and performance and the Cherry snap switches, sensors and sealed rockers fit perfectly with the other lines that we carry. We are delighted to add them to our portfolio."
 
About ZF Electronics
Cherry is a brand of ZF Electronics GmbH. A world-leading manufacturer of electronic components, ZF Electronics (formerly Cherry Corporation), was acquired by ZF Friedrichshafen AG in 2008.  ZF Electronics develops and produces computer input devices, switches, sensor technology and controls for the automobile industry, as well as components for industrial and household device applications.  With around 3,100 employees worldwide, the company generated sales of approximately €250 million in 2007.
ZF is a leading automobile supplier throughout the world for drive line and chassis technology, employing around 65,000 employees at 119 sites in 25 countries.  ZF is among the 15 largest automobile suppliers worldwide.
Enquiry Form: http://www.epreston.co.uk/enquiries.php
Home Page: http://www.epreston.co.uk/epblog/