• Protection Class: IP65 (back)
• Installation: Preconfigured Cable Ends
• Assembly: Fast & Easy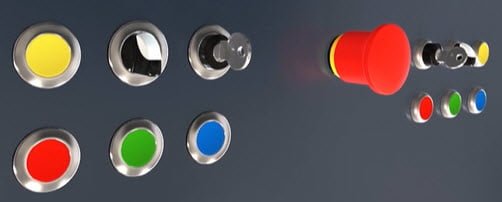 Increase your competitive edge, by designing more compact and reliable machines with Eaton's Moeller series RMQ compact solution command and indication devices. Due to their very high degree of protection (IP65) at the back, they can be flexibly and directly integrated into the machine body. Their error-free, space-saving, plug and play installation saves development costs and installation time. Cables, connectors and housings are already integrated and permanently installed in these all-in-one devices.
Core Features:
• Degree of protection at the front up to IP69K, at the back IP65
• Pre-configured cable connection with M12 or M8 connectors or open-ended cable (pigtail solution)
• Cable lengths of 20 cm, 50 cm, 1 m and 3.5 m
• 22 mm or 30 mm mounting hole diameter, applies also to flat design
• Front elements: Pushbuttons, illuminated pushbuttons, indicator lights and emergency-stop buttons
• irect connection to field bus systems such as AS-i or SmartWire-DTTM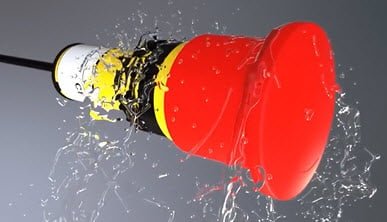 A Compact Solution with Sturdy Components:
The RMQ compact solution devices meet the requirements of harsh industrial environments. Thanks to their high degree of protection both at the front and the back, they can be installed directly inside the machine room. The special enclosure prevents the ingress of dust, water, cleaning agents and other fine particles.
Enquiry Form: http://www.epreston.co.uk/contact/
Home Page: http://www.epreston.co.uk/epblog/