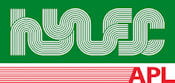 Vast range of High-Quality Control Stations, Motor Control Gear, Terminal Blocks, Weatherproof Connectors, Specialist enclosures for Industrial Applications

Hylec offers an extensive range of lockable door enclosures in ABS flame-retardant plastic, stainless steel, galvanised steel and aluminium. Models are rated IP65, IP66, IP67, IP68, IK08 and IK10 and the steel range comes with a 3-year corrosion warranty. Providing protection for many installations in industrial environments including those exposed to hazards including dust, water jets, spray chemicals, petrochemicals, the enclosures are all available in a very wide range of sizes and are supplied complete with back plates and mounting brackets.
There is probably no other UK manufacturer with a wider cable gland range than Hylec. Over 2,000 products in multiple materials including nylon, nickel-plated brass and stainless steel – all in metric and PG sizes – are complemented by a wide range of accessories of all types. Perfect Series cable glands include railway-certified Pa6 V-0 and ATEX-certified explosion-proof ranges. Best-selling Kwik Fix cable glands provide a rapid, secure and watertight connection into enclosures and panels: one turn of the polyamide body gives an IP68-rated connection. No special tools are needed, assembly is from one side only with no separate lock nut required.
The Weatherproof range of electrical connectors are rated up to IP68/IP69K and have an outstanding track record in multiple projects worldwide, include major bridge illuminations, public fountain installations, signage at outside sporting events and sluice gate controls on major rivers. Impact resistant (IK08/IK10), vibration resistant, saline-and-flame resistant, the Weatherproof connector family includes micro and other connectors in 2 to 8 pole versions. Weatherproof connectors can be panel mounted to products, which can simplify and speed up installation.
Completely new is the Debox 11, the latest member of Hylec's innovative Debox junction box family. For interior or exterior use, Debox 11 is a versatile and robust IP66/IP67-rated surface-mounted junction box with ten cable entries and includes five 3 way lever connectors. This is the latest junction box to join the innovative and highly-successful multi-million unit selling Debox family, all designed for ergonomic, time-saving installation.
When it comes to choosing the right terminal block for your application, there are literally hundreds of different options to choose from.
Control stations are vital in industrial settings. Hylec's range covers four functional areas: emergency stop stations; dual-push on-off buttons in one housing; selector switches in on/off twistable and a key lockable version; flush button stations in separate or combined on/off control or forward/reverse. All Hylec control stations are housed in high impact-resistant, flame-retardant ABS. Various accessories and customised products are also offered. Hylec's range of motor control gear products includes motor starters, DEC Series 3 pole contactors (AC3), DETH Series thermal overload relays and DECA Series auxiliary contact and mechanical interlock modules. The enclosed, non-reversing DOL motor starters are IP65 rated and CE approved, supplied with wall/panel mounting screws and complete with threaded cable gland entry. They are wired ready for use with a thermal overload relay and suit applications including woodworking, dust-collecting and metal recycling machinery.
Ensuring safety in industrial environments by providing fast electrical isolation for machinery, power supplies, security equipment and HVAC installations, Hylec's range of IP66-rated AC and DC rotary Isolator control switches have the best price/performance ratio currently available on the UK market.
Enquiry Form: http://www.epreston.co.uk/contact/
Home Page: http://www.epreston.co.uk/epblog/