Introducing the New Low Depth E-Stop
Johnson Electric / Saia-Burgess are proud to announce the introduction of probably the world's smallest behind panel depth emergency stop switch as the latest introduction to the TH Contact range.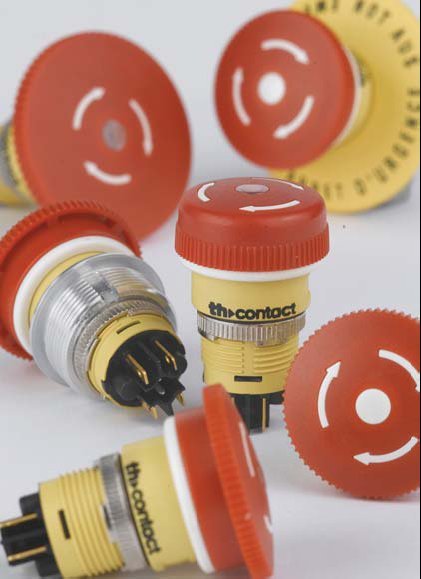 • Low profile behind panel
• Compact
• Suitable for small portable equipment
• Certified to the latest international safety standards
• Illuminated LED options
• Rotary reset in 3 styles
• Environmental protection to IP65
Requiring less than 20mm profile, the new TE1 series outperforms even the best.  With approval to EN418 standards (pending), 30mm or 40mm diameter buttons, 3 styles and illuminated options, the TE1 is the obvious choice when you demand the 'best in class' safety equipment components for your machine users.
Enquiry Form: http://www.epreston.co.uk/enquiries.php
Home Page: http://www.epreston.co.uk/epblog/