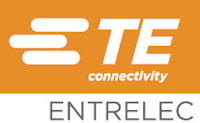 Connector System for machine industrial automation and control applications provides a solution for the increasing needs of sensor connections that safely and reliably secure the communication in industrial environments. This connector system also finds applications outside of its traditional industries where a compact reliable connection system with environmental protection is required. TE Connectivity (TE) solution includes an extensive connector range of PCB headers, cable assemblies and I/O boxes, and provides users with an interface that supports higher bandwidth needs – meeting the requirements of up to 10Gb/s.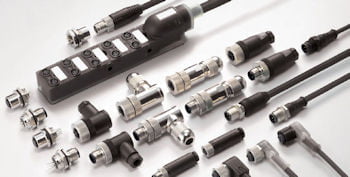 TE also offers shielded and un-shielded Cat5e and Cat6A cable assembly variants. A predefined offering in length of 1, 3, 5 and 10 meters covers a vast range of customer needs on the market. For rewiring on site a wide range of field serviceable connectors are provided, allowing versatile systems to be quickly and easily established. Additional styles are available on request including alternative mounting arrangements for panel mount connectors and double ended cable assemblies.
TE's industrial communications products are widespread throughout today's networked factories, and play a critical role in driving the efficiency of many manufacturing processes. Used extensively in material handling equipment, our industrial communications solutions are also found throughout the automotive
and food and beverage industries, as well as in the many manufacturing applications of industrial robots. With the development of smaller industrial ethernet products, TE's solutions are also excellent for vision systems, common in security equipment and mail sortation devices.
Applications:
• Machinery
• Factory Automation
TE's M8/M12 Connector System includes a broad range of straight, angled, LED and multi-position field installable and board connectors that are easily intermateable. Next to cable assemblies for serial and bus communication, TE also offers industrial ethernet patch cables with overmolded X-coded M12 connectors that are available for future proof applications with up to 10 Gb/s data transmission. Customized cable assemblies offer a solution for your specific needs in different lengths, temperatures or flexibility.
When communication simply needs to work in industrial environments, TE's M8/M12 system and broad industrial communications portfolio offer time-tested reliability that meet industry standards. Whether it is for controllers and sensors or robotics and molding machines, the M8/M12 connector system offers you a solution that is time-saving, error reduced and without the use of tools.
Enquiry Form: http://www.epreston.co.uk/contact/
Home Page: http://www.epreston.co.uk/epblog/