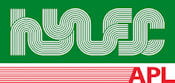 Best-Selling Debox In-Line Tool-Free Cable Junction Box, Waterproof Connectors, Enclosures, PCB Hardware and More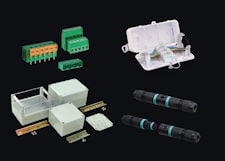 Hylec-APL is a market leader in the manufacture and supply of electrical and electro-mechanical components to major OEMs and CEMs, wholesalers, and specialist & catalogue distributors. Hylec-APL's innovative, extensive and patented product portfolio includes Debox in-line junction boxes, isolator switches, enclosures (stainless steel, steel & ABS), water and weatherproof connectors, cable glands, terminal blocks, fuse holders and many others marketed under the brand names Debox and Hylec. A British company established for over 30 years, Hylec-APL is focussed on developing strong, long-term business partnerships with its customers, distributors, wholesalers and partners through its all-pervasive service culture, an active and knowledgeable field sales force, and a large inventory of available parts.
Hylec Debox S and SL make installers and contractors' lives easier and save hours of installation time by including everything installers need to join flat or round profile cables, including a UL and VDE-approved 4-pole terminal block. On a typical commercial lighting project, saving a few minutes on each cable join means speedier overall installation and lower costs.
Hylec weather and waterproof electrical connectors that have been used in some interesting projects, including re- illuminating Blackfriars Bridge in London and Pavegen flooring technology which converts kinetic energy from footsteps into off-grid electricity and has been used in public outdoor locations around the world. The TeeTube range includes the IP68/IP69K TH381 Series micro connector, only 14mm in diameter, ideal for outdoor lighting applications, such as architectural lighting, street lighting, underwater lighting, illumination of road signs and billboards and the connection of interior and exterior Class 2 electrical devices.
Hylec's range of PCB terminal blocks and fuse holders probably boast the best quality/price ratio currently on the market. This year's new additions include the new screwless push wire TLM Series in multiple pitches to optimize board design, as will pillar terminal blocks and high temperature terminal blocks.
Enclosures are another product area that Hylec has years of expertise in designing and marketing inlcuding the IP-66-rated DN junction box enclosures that include a 35mm DIN rail and mounting screws for simpler mounting of terminal blocks, relays and connectors. The DN range carries multiple slots for vertical PCB mounting, making this product an excellent and flexible choice for both electrical and electronic applications, as it is totally dust tight and provides protection against water jets, waves and rain. This exceptional robustness also extends to meet the IK08 impact standard.
Enquiry Form: http://www.epreston.co.uk/contact/
Home Page: http://www.epreston.co.uk/epblog/