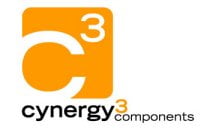 .
The RSF150 series of vertical float switches are manufactured from a choice of 4 different materials to ensure compatibility with the widest range of liquids.  Nitrile gaskets are supplied as standard, but can be specified from alternative materials to suit the application.    And they are now available with the popular 4-pin M12 round connector – to provide a convenient and foolproof electrical connection.
As with many other Cynergy3 float switches, the float can be readily inverted in order to offer either normally open or normally closed operation, and the switch itself can be specified to have either 25VA or 100VA capacity.
All float switches in the series have either WRAS or UL (or both) approvals.
Cynergy3 can also supply the mating plus and cables and these are available in various lengths and with either straight or elbowed plugs.
.
Enquiry Form: http://www.epreston.co.uk/enquiries.php
Home Page: http://www.epreston.co.uk/epblog/