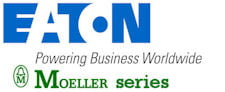 Eaton Corporation is offering a new plug-in unit for the NZM3 circuit-breaker. The NZM3 plug-in unit allows customers to exchange the circuit-breaker in a panel simply and quickly, and it also offers benefits during service work because the system section concerned can be disconnected simply and safely.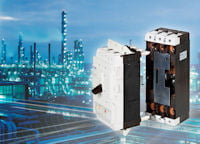 The housing design of the base has been adapted to that of the NZM3, so that all connection options provided by the main device can also be implemented in the base. For Eaton, safety has the highest priority, and the live parts in the base are therefore automatically protected from direct contact when the circuit-breaker compartment is pulled out. The circuit-breaker also disconnects automatically as soon as the mounting screws are loosened when the circuit-breaker is in the On position or when the circuit-breaker is pushed in. In the latter case, the circuit-breaker can then only be switched on if the mounting screws between the circuit-breaker and the plug-in unit base have been tightened.
Even with the wide range of features and capabilities provided by its products, simple operation and flexibility are top priorities for Eaton: Just fit the modified NZM3 with its rear terminal bolts into the guide, tighten the bolts, and the system is already operational. An auxiliary conductor plug-in device is also available as an option. This enables the connected shunt or undervoltage releases, auxiliary contactors and also the remote operator to be tested without having to fit the circuit-breaker into the panel.  In this way, correct operation can be tested prior to commissioning. Users also do not have to change the wiring when exchanging a circuit-breaker: The auxiliary conductor plug can simply be removed from its base, fitted onto the new terminal cables and operation is restored.
Technical specifications have been set to meet the wide range of requirements in the industrial sector and are impressive in every respect: The new plug-in unit on the NZM3 from 250 – 500A can be used without any derating up to an ambient temperature of 40°C, and this includes the extensive range of accessories. For more demanding applications, the full switching capacity of the NZM3 – up to 150kA at 415VAC – can be used. The circuit-breaker can also be fitted in many positions, either vertically or turned anticlockwise/clockwise by 90°.
.
Enquiry Form: http://www.epreston.co.uk/enquiries.php
Home Page: http://www.epreston.co.uk/epblog/