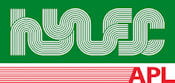 Hylec-APL has introduced a new comprehensive range of Steatite ceramic terminal blocks which are ideal for wire termination in demanding high temperature applications.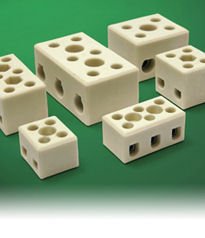 The Steatite ceramic terminal blocks have several characteristics which make them advantageous over existing porcelain ceramic products. These include higher density, better bending/compression strength, greater elasticity, higher dielectric strength and being non-flammable and temperature resistant with dimensional stability up to 1,000˚C.
*  The terminal blocks are suitable for use in applications with continuous temperatures of up to 350˚C.
*  Range is available with two or three poles and in a choice of sizes.
*  Steatite terminal blocks include screw mounting holes which are M3, M3.5 or M4 in size.
*  Steatite, or soapstone, can be easily shaped and its electrical characteristics make it ideal as an insulator or housing for electrical components.
*  The range complements Hylec's existing line of polyamide and polypropylene products.
.
Enquiry Form: http://www.epreston.co.uk/enquiries.php
Home Page: http://www.epreston.co.uk/epblog/