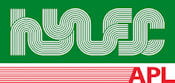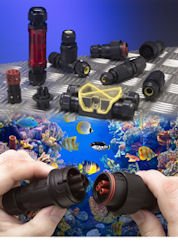 Hylec-APL's patented weatherproof TeePlug connectors have been used to form safe electrical connection on some of the world's biggest aquaria. A leading designer of luxury aquaria for both private and public consumers uses the discrete plug and socket connectors as it finds traditional industrial systems cumbersome and time consuming to install.
*  Offers a quick IP68 electrical connection.
*  Ensures waterproof protection to a depth of 50 metres (Depending on model chosen).
*  Aesthetic and discrete design.
*  In-line male and female design allows for pre-wiring.
*  Twist-lock or screw down collar to secure the connection.
*  From just 90mm long (when closed).
*  2-6 pole connection.
*  Part of the weatherproof TeeFamily range of connectors.
.
Enquiry Form: http://www.epreston.co.uk/enquiries.php
Home Page: http://www.epreston.co.uk/epblog/