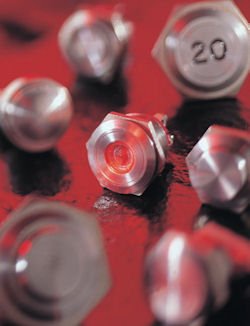 Manufactured from Stainless Steel, Bulgin's extensive range of vandal resistant security switches are designed with a high resistance to wear and tear, corrosion and harsh use in potentially hostile environments such as access control applications.
The front and rear panel mounted versions have three profiles – prominent, domed and low profile – with a choice of switching and IP66 & IP68 front panel sealing which combined together to meet the ergonomic, electrical and environmental demands of switch panel design. And where the ultimate strength of steel is not needed, there is a brass, chrome plated alternative. The low profile style switches are now also available with a latching, push on – push off, action.
The illuminated versions are available in dot and ring LED indication and a variety of illumination colours including bi-colour LED's. Newer versions also feature LED illumination driven by 6V, 12V & 24V together with rear of panel sealing, these options will add that extra dimension to control panel layouts and functionality.
The standard range of vandal resistant switches are complemented by a range of 16mm stainless steel switches of robust construction designed for use in applications where space is at a premium.
.
Enquiry Form: http://www.epreston.co.uk/enquiries.php
Home Page: http://www.epreston.co.uk/epblog/