Idem Safety Switches is one of the leading design companies for Switches.
Idem has introduced the Guardian Line range of Safety 'Grab Wire' Rope switches -the world's most comprehensive range of Grab Wire Safety switches covering all applications and industry sectors.
One of the areas which makes the Guardian Line new and innovative is in the area of rope connectivity. Traditional 'turnbuckle' style rope fasteners and adjusters are prone to rope slippage and require frequent re-tensioning leading to production loss caused by machine down time.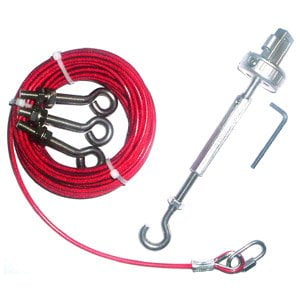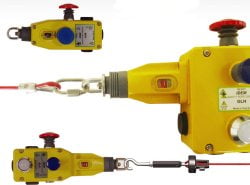 Idem has overcome this common problem by providing a 'no nuts or bolts' rope connection system with a 'Quick Link' clasp at one end of the rope and a patented Tensioner /Gripper at the other.
The Tensioner / Gripper is located at the switch (rather than elsewhere along the rope length) so that the switch tension window can be viewed.
Final setting and locking can be achieved in a matter of seconds without any need for frequent re-tensioning.
Enquiry Form: http://www.epreston.co.uk/enquiries.php
Home Page: http://www.epreston.co.uk/epblog/