Schurter announces the release of the first 1206 chip fuse series UST 1206 with rated current values up to 25 A and slow-blow characteristic. It boasts high melting I2t values, which provides good inrush withstand performance. It's a cost-effective solution for applications in which high inrush current and on-off cycling are present.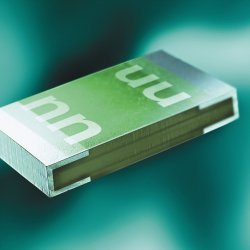 The UST 1206 with characteristics according to UL 248-14 complements the USI 1206 with characteristics according to IEC 60127-4 . The current ratings of the UST 1206 range from 7 to 25 A with voltage ratings up to 63 VDC and 32 VAC. The device provides a breaking capacity of up to 400 A, and an operating temperature range of – 55°C to +90°C.
The fuse is designed to provide secondary over current protection in applications such as power inverters and back lit DC-AC inverters for monitors, where power consumption is high at a low voltage level, e.g. 5 or 12 VDC. The legend marking on each fuse allows a clear visual identification.
The fuse is approved according to UL 248-14 and holds a cURus approval. The device is RoHS compliant and is supplied on tape and reel either with 1k or 5k or 15k pieces.
Enquiry Form: http://www.epreston.co.uk/enquiries.php
Home Page: http://www.epreston.co.uk/epblog/