The latest edition of the Arcolectric Catalogue is now available. Catalogue 170 includes full specifications, detailed drawings and photographs for all the current Arcolectric products.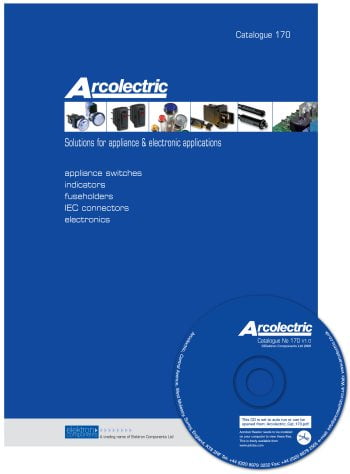 There are many new products included in the new 108 page catalogue:
• 6100 IP67 sealed rocker switches
• 3900 IP67 sealed toggle switches
• 4151 key operated pushbutton
• 0566 6mm miniature indicators
• Slimline LED holders
• IP67 sealed indicators
• IP67 sealed low voltage lampholders
• Maintenance Indicator
• Temperature monitor
• Status monitor
• Mains supply checker single phase
• Mains monitor dual phase
• Mains monitor three phase
• Temperature micro logger
• Compact cooker hood controller
Packed with information for designers, engineers and specifiers, Catalgue 170 is available in printed and CD versions.
Enquiry Form: http://www.epreston.co.uk/enquiries.php
Home Page: http://www.epreston.co.uk/epblog/