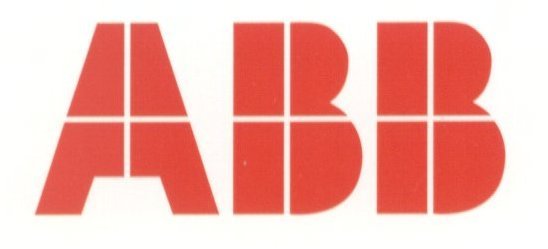 ABB has released a new family of terminal blocks that dramatically reduce installation times without compromising safety. Based on ABB's insulation displacement connection (IDC) technology, the new ADO system terminal blocks can reduce wiring times by up to 80% compared with conventional terminal blocks.
The system eliminates the most common risks associated with connections, such as forgetting to strip the wire, folding over of wire strands, stripping too much wire, incorrect tightening torque or badly inserted terminal ends.
The ADO system uses a hand-operated tool to enable the operator to execute simple and accurate high-speed wiring and cutting. By ensuring a tight connection every time, ADO terminal blocks eliminate the problem of loose screw terminations, maximising safety in heavy industrial applications subject to vibration and shocks and reducing subsequent maintenance time and cost.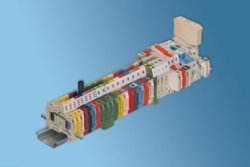 When a connection is made, the tool strips away the wire insulation and pushes the non-prepared conductor cable into a cutting jaw, which holds it tight and ensures a sound electrical contact. The manual tool has been specially designed for on-site maintenance and can remain permanently inside a panel. A semi-automatic version is also available, which enables repeated connections to be made quickly with minimum effort from the installer.
For wiring flexibility, users can choose ADO system blocks with an IDC termination on both sides or with a combination of IDC and screw clamp terminations.
Another key benefit of ABB's ADO system blocks is their reduced size. Up to 50 terminals can be installed per foot of DIN rail, helping to reduce the overall installation space compared to conventional terminal blocks. Further space savings are also achieved by the terminal's ability to accept two similar wires into each termination. The ADO system terminal blocks are available as standard mounted on DIN3 rail.
A 'mini' version is also available for installations with severe size constraints. Up to 25% smaller than the standard IDC blocks, the 'mini' blocks are ideal for reduced space environments. For mounting, mini block models are offered for DIN 2 or DIN 3 rails. Other models can be screwed or snapped directly onto a metal chassis, such as a panel mount. For wiring flexibility, mini IDC blocks are available with insulation displacement on one side and a standard screw clamp on the other. The 6-mm wide block is rated 18 A, the 8-mm wide block 25 A.
All ADO system blocks are UL recognized, CSA certified, 600 V up to 25 A, and meet IEC and VDE standards. In addition to the ADO system blocks, ABB also offers terminal blocks with screw clamp and spring connections.
ABB also offers an ATEX certified terminal block range for safe use in explosive atmospheres. The range is certified to the highest possible level of the ATEX directive 94/9/EC European directive.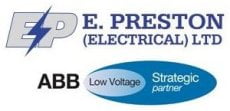 Enquiry Form: http://www.epreston.co.uk/enquiries.php
Home Page: http://www.epreston.co.uk/epblog/