Arcolectric has some 40 years experience in the design and manufacture of neon and filament indicators. Now, with mains rated LED's becoming more commercially viable, the opportunity is here for this expansive range to use a technology that is inherently more reliable.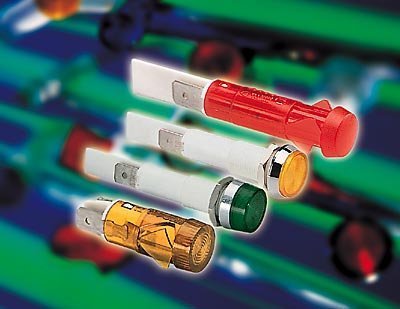 These new mains LED versions offer flicker free illumination and are adaptable enough to operate from 230Vac to 110Vac. The standard colour options include red, yellow, green, blue and white. It's often been difficult to achieve pure white or blue colours with neon or filament lamps in the past but these LED's will provide a bright,
clean light.
The extensive range includes a great many options; snap and screw fixing to panel, mounting hole diameters from 5.8 to 14.0mm, bezels sizes from 6.7 to 18.3mm diameter, round and square lens shapes, protruding and low profiles, chrome bezels and pre-wired or 2.8, 4.8 and 6.3mm terminals.
The ranges will carry internationally recognised approvals from Semko and UL laboratories.
Enquiry Form: http://www.epreston.co.uk/enquiries.php
Home Page: http://www.epreston.co.uk/epblog/