Our Manufacturing Partners
Can't find what you're looking for? Call us on +44 (0)161 339 5177
ABB
Contactors, overload relays, starters, circuit breakers, programmable controllers, switch fuses, fuse switches, load break switches, enclosed switches, fuse bases, fuse links, drives.
Arcolectric (Bulgin Ltd)
Bulgin
Cooper
Circuit protection components: LV fuselinks, LV fusegear, electronic components, HV Components, high speed fuses.
Cherry
Desktop sets, mice, keyboards, mechanical MX switches and card-reading terminals
Chint
Contactors, starters, MCB's, RCB's, pushbuttons, consumer units, indicator lights.
CML
LEDs (modules, star, multi & power LEDs), neon and LED indicators, sockets, industrial lamps, light pipes, CCFLs, inverters, lighting solutions (including architectural, traffic, marine and railroad lighting).
Crouzet

Timers, monitoring relays, counters / ratemeters, temperature controllers, safety relays, Remote Monitoring / Control , Data logging, Logic controllers, Power Supplies / Convertors, Solid State Relays (SSRs) and Switches.
Crydom
Solid state relays (din rails, pcb and panel mount), auxiliary modules, I/O modules.
Cynergy3
Power semiconductors, power modules, high-voltage reed relays and liquid level / flow switches.
Eaton
Precise temperature independent circuit protection. Panel and DIN roll mountings. Hart toggle, rocker and pushbutton switches, switches for power tools and for hazardous and wet environments.
Essen Deinki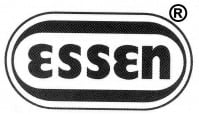 Micro Switches, Double-Break Switches, Micro Control Switches, Micro Control Sealed Switches, Sealed Miniature Microswitches, Limit Switchs, Loom Switches, Electronic Timers, Digital Panel Meters
ETA
Circuit breakers for equipment (CBE's). Product types include thermal, thermal-magnetic, hydraulic-magnetic, magnetic and high performance. Flow meters, level sensors, velocity sensors.
Finder
Impulse relays, multifunction timer relays, industrial relays, light dependent relays, miniature PCB relays, power relays, sockets and accessories, varistor and diode protection modules.
Honeywell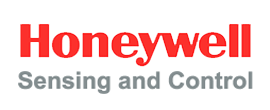 Snap action, limit, toggle, pressure and temperature switches. Position, speed and airflow sensors.
Hylec
Terminal blocks, pcb terminal blocks, ceramic terminal blocks, cable glands (including a waterproof range), grommets, connectors, plugs, lamp holders.
IDEM
Mechanical interlock switches, inc tongue, hinge & guard locking switches, magnetic & coded non-contact switches, grab wire safety rope switches, SCR safety relays & modus safety modules.
Johnson Electric
Microswitches limit switches, proximity and safety switches, ultraminiature switches, pushbuttons, snap action, door and "Tok" key switches. Otehall microswitches and TH switches (Tshudin & Heid)
Kraus & Naimer
UK solenoid, Blue Line switchgear, rotary cam switches, contactors, motorstarters, (enclosed) KG switch disconnectors, control stations.
Littelfuse
Circuit protection components, fuses (electronic, glass, ceramic, semiconductor, industrial, blade, auto), fuseholders, RFI filters, combi filters.
Moeller
Relays, contactors, starters, timers, foot and palm switches, limit switches, float switches, pressure switches, fuses, fuse enclosures, miniature circuit breakers, busbars, drives, enclosures, programmable controllers.
Pepperl+Fuchs
Sensors: inductive, capacitive, magnetic field, photoelectic and ultrasonic, visolux, positioners, lightguards, rotary encoders, counters, speed monitors, AS-interface, identification systems.
Schaffner
Powerline filters wlth IEC inlets, single-phase filters for chassis and pcb mounting, three-phase filters for chassis mounting, RFI suppression chokes, pulse transformers, custom filters ranging from 0.1A to 1200A.
SCHURTER
Power entry modules, appliance couplers, cordsets, EMC filters, fuseholders, fuses, switches, connectors, test jacks, test probes, voltage selection switches, indicators.
Scolmore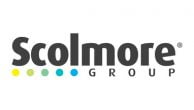 LED Downlights, Surface Lights, Walk-Over Lights, Emergency Signs, Wall Lights, Undercupboard Lights, Star Lights, Strip Lights, Bollards, Bulkheads, and Pendant Lights.
Sunon
DC brushless fans & blowers, AC axial fans & blowers, super silence fans, maglev motor fans, fan accessories.
Tranilamp
Encapsulated transformer lamps, DC mains lamps, flashing lamps, solid state flashers, LED clusters, variable colour lamps, "push to test" buttons.
Werma
Signal towers, optical signal devices, optical-audible signal devices, audible devices, blinking/rotating/mirror beacons, LED/buzzer combinations.
Wieland
Modular terminals, terminal strips for lighting, domestic equipment and primed circuits, electronic housings, component plug connectors, multipole and high density, STI7/l8 lighting connectors, safety relays.
Can't find what you're looking for? Call us on +44 (0)161 339 5177