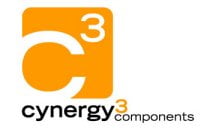 Cynergy3 Components has introduced the D200 Series high voltage reed relays which combine a high power 200W switching capacity with isolation of 7kV across the contacts.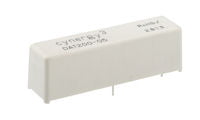 The D200 relays come in the same package and pin-out as the popular D Series. The switching performance is achieved through the use of high vacuum reed switches with tungsten contacts. Typical D200 Series applications include test equipment, high voltage power supplies, medical equipment, or any application requiring increased safety margins on the switching power ratings.
D200 Series relays come with Normally-Open (NO) contacts. Models are available with 5V, 12V and 24V coil operation. The maximum switching voltage is 2.5kV. The contacts are capable of switching 3Adc, or carrying a maximum current of 5Adc.
Cynergy3 Components has been manufacturing high voltage reed switches and reed relays for over 40 years. All relays are assembled in the state-of-the-art facility located in Wimborne UK. Cynergy3 Components also manufactures a wide range of sensor products including Liquid Level, Liquid Flow and Pressure Sensors. All products are stocked and available through distributors worldwide.
Simon Dear, Sales & Marketing Manager at Cynergy3 Components comments: "The D Series relay has long been the favourite choice for engineers with demanding high voltage applications. The new D200 Series provides engineers with a solution for critical applications where increased power handling capability is a prime concern".
.
Enquiry Form: http://www.epreston.co.uk/enquiries.php
Home Page: http://www.epreston.co.uk/epblog/