Schurter offers a broad range of high-quality chip fuses, which were developed specially for low-loss and precise overcurrent protection in secondary circuitry. Six different types, available in chip dimensions from 0402 to 1206, offer compact and effective protection in the event of a fault.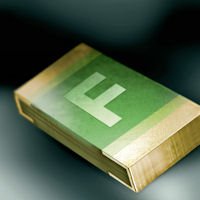 The Schurter chip fuses are available in a number of different current ratings from 50 mA to 25 A at a rated voltage of up to 125 VAC/VDC. Depending on the version and voltage ratings, a breaking capacity of up to 600 A is reached. Thanks to these impressively high values and variety, these chip fuses can be used in a wide range of applications. Chip fuses are especially suitable for mobile and battery-operated devices in sensor technology and industrial electronics.
SCHURTER chip fuses set themselves apart from comparable products through their extremely precise opening times and minimal power dissipation. In addition, their solid construction makes them especially resistant to vibrations and pulse loads. Furthermore, the SMD contacts, some of which are gold-plated, have a positive influence on the wettability, storage life and electrical quality of the chip fuses.
All Schurter chip fuses come with cURus certification. The USI 1206 is additionally VDEapproved, the only chip fuse with this type of certification available in the market. As halogen-free and RoHS-conform fuses, Schurter chip fuses, moreover be used for lead-free soldering
processes.
.
Enquiry Form: http://www.epreston.co.uk/enquiries.php
Home Page: http://www.epreston.co.uk/epblog/