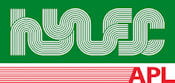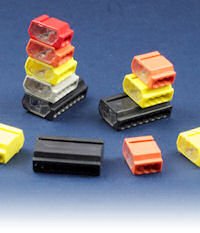 Hylec-APL has launched a new range of quick installation connectors which allow users to make connection by simply pushing the wire into the opening. They are ideal for applications that require the common connection of multiple conductors such as lighting ring-main cabling connections in ceiling voids.
* Plated brass inserts clamp the wire in place once inserted to form the connection.
* Transparent side plates facilitate a view of the internal connections.
* Units are colour coded per size (2 – 8 conductors).
* Dovetail slots make stacking easy for neat wiring.
* 10mm high, 18mm wide and 10mm-30mm long depending on entry points.
* Accommodate wire dimensions between 0.5mm and 2.5mm.
* Fully comply to IEC/EN 60998-1 and 60998-2-2 standards.
.
Enquiry Form: http://www.epreston.co.uk/enquiries.php
Home Page: http://www.epreston.co.uk/epblog/