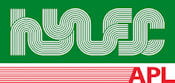 'Kwik-Snap' terminal blocks from Hylec-APL can reduce installation time on site by allowing users to remove the desired number of poles from a strip with the simple twist of the hand. Unlike similar products on the market, the Kwik-Snap is made from polypropylene which eliminates the risk of fire from arcing.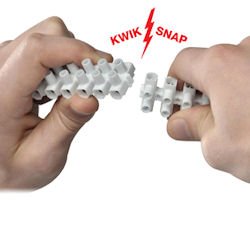 * Quickly snap off the required number of poles – No tools required, saves time, saves money.
*  Pole divider still strong enough to support mounting screws for surface mounting.
*  Plated metals inserts with zinc-plated steel screws.
*  12 pole strips with wiring capacity from 4mm2 to 16mm2
*  Suitable for ambient temps to 85 degrees C
*  High melting point removes risk of fire from arcing.
*  VDE approved.
.
Enquiry Form: http://www.epreston.co.uk/enquiries.php
Home Page: http://www.epreston.co.uk/epblog/