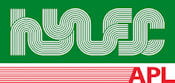 Hylec-APL has launched a new series of lockable door enclosures to complement its growing range of electrical housings. Manufactured by Hylec-APL company, DE Controls, these lockable enclosures are constructed from a flame proof material with galvanised steel back plates and mounting brackets.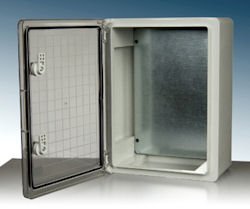 * IP65 ingress protection.
* IK08 combustible standards.
* 3 – 3.5mm wall thickness provides rugged protection.
* Available in sizes ranging from 200 x 300 x 130mm to 500 x 700 x 250mm.
* Standard operating temperature range: -20˚C to 85˚C.
* Available with transparent polycarbonate door where required.
* Suitable for internal and external applications.
.
Enquiry Form: http://www.epreston.co.uk/enquiries.php
Home Page: http://www.epreston.co.uk/epblog/