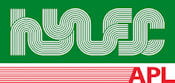 Hylec-APL has launched a new series of control stations; manufactured and assembled by Hylec company, DE Controls. The new control stations combine tough IP67 enclosures with hard wearing push button and twist switches and are supplied with snap-on brackets for quick and easy wall, chassis and DIN rail mounting.
* Features a time-saving snap-on bracket mounting option.
* Patented range of control stations available exclusively from Hylec-APL.
* Up to IP67 protection available.
* Conforms to EN418 'latch-before-break' safety standard.
* 5mm wall thickness provides enough strength to replace many metal enclosures.
* Available with a huge range of buttons and switches; many variations available pre-assembled.
* Complete with 2 x M20 threaded cable gland entry.
.
Enquiry Form: http://www.epreston.co.uk/enquiries.php
Home Page: http://www.epreston.co.uk/epblog/