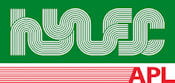 Hylec-APL, the UK's leading volume supplier of electrical and electronic components, has launched a new product guide. The guide covers a wide selection of products including a number of innovative new products and solutions exclusively available in the UK from Hylec-APL.
The 2010/2011 guide is categorised into six different product groups: E-Mech Connectors, PCB Connectors, Weatherproof Connectors, Cable Glands and Grommets, DIN Rail Housings and Appliance Controls & Other Products. Each product group contains a list of the key products, general information, new product information and 'insider knowledge' from a member of Hylec's dedicated sales team, also available from E. Preston Electrical.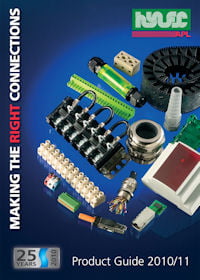 Included in the product guide are a number of new products that Hylec-APL has included into its range as part of its dedication to offering clients the best components for their applications. New products include a range of low cost terminal blocks which replace the typical brass inserts with zinc plated steel, Zierick PCB connectors that offer quick and tidy connection with no wire preparation necessary and Ria Connect's new IP67 X-Synergy RJ-45 / Fibre-Optic Ethernet connectors for industrial environments.
Terry Spriggs, Product Marketing Manager, comments: "Hylec-APL prides itself on keeping its stock up-to-date and relevant to current market demands. We felt that it was the right time to update our product guide to reflect the wide range of products that are now available to customers. The guide is a brief introduction to our product range and provides vital information such as IP ratings, accreditations and direct contact details to the dedicated sales team."
http://www.hylec-apl.com/portals/3/doc/Hylec_Brochure_2010_V5.pdf
Chris D'Arcy, Managing Director, adds: "The Company is now into its 25th year of operation. Looking back on where we have come from it is incredible what we have achieved. The new product guide shows the versatility that we can provide to a number of industries. Our wealth of knowledge and experience means that we are also able to advise on the most suitable choice for virtually any application and, where necessary, can customise orders to suit."
Hylec-APL is an ISO 9001:2008 accredited company that specialises in the bulk supply of components into a number of industries including OEMs domestic appliances, fire and security, lighting, HVAC, renewable energy, outdoor connection systems, industrial controls and marine. It maintains a large UK stock profile at its base in Northamptonshire, which is ideal for providing short lead times.
.
Enquiry Form: http://www.epreston.co.uk/enquiries.php
Home Page: http://www.epreston.co.uk/epblog/