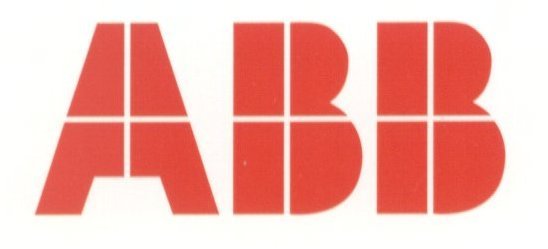 ABB Limited has launched a new microprocessor-based relay device offering comprehensive protection for utility, industrial and marine feeder applications. Featuring a wide range of protection functions, the REF610 feeder protection relay offers a versatile device for protection of incoming and outgoing feeders as well as back-up for motors, generators and transformers.
The REF610 provides complete protection against overcurrent and earth faults. In addition to single, two and three-stage overcurrent and earth fault protection functions, the REF610 also features thermal overload protection, phase discontinuity protection, trip-circuit supervision and multi-shot auto-reclosing for automatic clearing of line faults.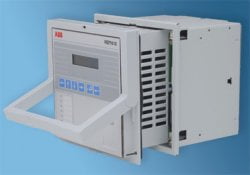 Where an electrical disturbance or fault does occur, its details are recorded by the REF610's in-built disturbance recorder, triggered by a start or a trip signal or by a digital input signal. Utilising microprocessor technology, the recorder collects instantaneous values or RMS values of measured signals via four analogue channels or up to eight selectable digital channels.
Based on a withdrawable 'plug and play' cassette design, the REF610 can be easily fitted and removed, greatly reducing the amount of downtime required for installation, testing and maintenance. Based on two separate units, this design automatically closes off the current transformer when the unit is removed, enabling work to be carried out safely without shutting off the supply.
Added reliability is ensured by the inclusion of a self-supervision system that continuously monitors the operation of both the relay electronics and software and ensures that users are alerted of any faults. This, combined with a long mean time between failure (MTBF), enables the REF610 to offer high availability.
A key strength of the REF610 is its user-friendliness. Parameters are displayed in plain text on an LCD screen. These parameters can be programmed using the push buttons on the front of the unit, via serial communication using a computer connected to the communication port or remotely through a control or monitoring system connected through the unit's serial communication bus.
The REF610 features a range of communication options, including SPA-bus slave, MODBUS, IEC 60870-5-103 and DNP 3.0. It can also communicate wirelessly with a laptop computer if required.
The REF610's compact size and small mounting depth makes it ideal for retrofits and confined space installations. Optional mounting kits for 19″ racks, as well as for semi-flush mounting with raising and 45° tilted raising frames also offers a choice of installation arrangements.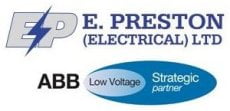 Enquiry Form: http://www.epreston.co.uk/enquiries.php
Home Page: http://www.epreston.co.uk/epblog/